COVID-19 update - please read!
My photos are usually printed by the Scottish based company 'Loxley Colour'. Unfortunately due to the current COVID-19 pandemic any orders you make may be delayed. Loxley Colour has entered a 'hibernation period' to protect staff. Rest assured that any order will be processed as normal when they return to work. If you need anything urgently please get in touch via the Contact form and I'll see if I can do anything about it!
Digital Downloads
Downloads are unaffected by the COVID-19 pandemic and can be bought as normal.
'Edinburgh Photography' is home to Tom Foster, a photographer specialising in landscape and cityscape photography of Edinburgh and the rest of Scotland. Edinburgh Photography offers a secure online shop where you can buy prints, canvases, photo downloads and more!
Gallery
Click one of the pictures below to begin exploring my photography galleries…
EDINBURGH
Photos of Edinburgh, the 'Athens of the North'. If you've ever visited Edinburgh you'll know there's nowhere quite like it. A city forged by volcanic forces, mystery and intrigue. A mix of old and new architecture and the amazing landscapes created by Holyrood Park and the many other hills and green spaces in the city allows for some spectacular photography.
Explore…
Below are links to a few of the other most popular pages on this website. For instance, there are tips on the top Edinburgh photography locations, popular photos and general photography tips. If you're looking for anything in particular and can't find it, please contact me!
Recently posted photos…
Check below to see recently posted photos on my landscape photography Instagram page. Please take a look!
Contact EDINBURGH PHOTOGRAPHY
Please use this form if you have any questions, comments or want to license an image. Whatever it might be, I am looking forward to hearing from you!
Alternatively, I can be contacted on social media (see below).
Are you keen on buying a photo and have questions? If so, please look at my 'How to buy' page which will hopefully answer them!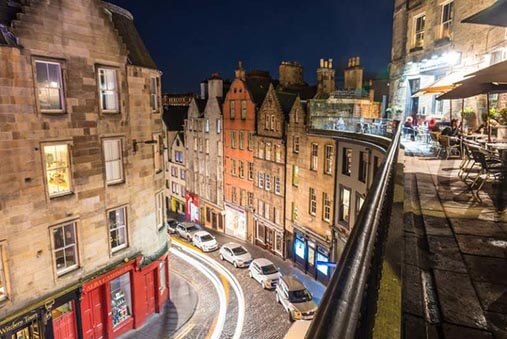 I'll get back to you as soon as I can!